Our unbiased reviews and content are supported in part by affiliate partnerships. Learn more.
It used to be that if you wanted to try crowdfunding as a means of monetizing your physical and/or creative output, you had to set up a campaign on a site like Kickstarter (see our review) or Indiegogo (see our review). That's all fine and good — after all, these sites have raised billions in funding for creative business ventures of all kinds. But what if you want to crowdfund on a continuing basis and have your fans support you with monthly (or per creation) payments? Platforms like Kickstarter aren't set up to facilitate that — not until Drip becomes open to all, at least.
Enter Patreon (see our review). Patreon enables you to draw an ongoing income from The Crowd by soliciting donations from patrons on either a per-month or per-creation basis. It's an ideal crowdfunding model for podcasters, YouTubers, musicians, journalists, artists, and anyone else who creates content on a regular basis and would like to be compensated for it.
Just remember: Crowdfunding isn't Field Of Dreams, and you're not Kevin Costner. If you build it, they won't necessarily come. You have to go in with the mindset that building up your Patreon is a job and your patrons are customers who will require content of value in return for their investment. Rewards crowdfunding isn't charity — it's business, albeit with a strong human element.
Here's what you need to do to ensure you have the best possible chance at Patreon success.
(If you are, in fact, Kevin Costner, I apologize.)
1. Have An Existing Fan Base
Some people may see popular Patreon creators who pull in several thousand dollars a month and come away thinking that Patreon built their fan base. This line of thinking gets it backward. Patreon is just a platform for your work — it's not going to generate interest in what you do if the interest isn't there in the first place!
A successful Patreon campaign requires that you have a base of potential patrons — not necessarily a huge base, but one that exists — who are already inclined to support you financially in exchange for access to your content. In reality, the path to being a winning Patreon creator starts long before you sign up with Patreon. Typically, people don't browse randomly through Patreon creator pages looking for unknown creators to support. They seek out the campaigns of creators they already know and appreciate.
Before you start with Patreon, acquire a following of people who are willing to drop at least a dollar or two per month on your content. Otherwise, you'll just be wasting your time.
2. Post A Video. Be Concise!
Building a personal connection with your followers is key in inducing them to open their wallets for you. There's no more direct and efficient way to bolster this connection than with a killer video.
Don't use your video to appeal to the consciences of your fans and plead for support on moral/charitable grounds. Regardless of the merits of such a case, it just doesn't work. Approach your introductory video as if you were making an elevator pitch to investors because essentially, that is what you're doing.
Appear personally in your video. Be passionate and sincere. Make sure to explain how the rewards system works and what patrons will receive at different tiers of support — some of your followers likely don't know how Patreon works. Also, don't post a video longer than three minutes (or so). People's attention spans aren't getting any longer.
Nobody's going to expect to see a video with Hollywood-level production values. Just be direct, sincere, and explain exactly what patrons will get in exchange for their support.
3. Examine Other Patreon Campaigns
If you're trying to raise money by applying for a bank loan, you don't get to study the loan applications of other applicants to see what works and what doesn't. Crowdfunding platforms, however, are much more transparent. With Patreon, you can check out every active campaign on the site, along with the number of patrons each has acquired. And while creators don't have to make their monthly (or per-creation) earnings public, about half of them do.
This is tremendously valuable information! Before you launch, do your homework and study the Patreon campaigns of other creators in your field. Take note of what characteristics successful campaigns have in common, along with the commonalities between campaigns that generate less interest.
This campaign data is too valuable to go unexamined. Take advantage of it!
4. Set Goals
With Patreon, you don't have to set funding goals, but I highly recommend it. When you set a goal, you're telling your patrons that you'll be able to complete a certain project or make some campaign-related purchase once you've hit a certain level of funding. It's both a way to demonstrate that you aspire to grow your operations and a way to inspire more patronage by letting people know what they stand to gain should your goals be met.
You can set as many goals as you like, but stick with a few at a time so as to not inundate people with information. Once you reach a goal, consider setting a new one so you'll always have a few goals laid out in front of you. These goals can serve as inspiration for both you and your patrons.
5. Create Several Reward Tiers
In general, it's a good idea to offer some kind of reward to patrons at the $1-$2 subscription level to appeal to the broadest possible swath of the populace. Many people divide their support among numerous Patreon creators at $1-$2 per month/creation, and you'll want to appeal to this type of subscriber. However, you also want to set higher reward tiers for the bigger spenders, because a certain percentage of your supporters — and it can be a small percentage — will likely jump at the chance.
Patreon has posted data indicating that as your number of reward levels increases, so too does the chance that you'll process at least $100 in your first month.
The key is to offer your potential patrons several options for supporting you in exchange for rewards so as to appeal to both the big spenders and the small spenders. Offer a lil' something for everybody.
6. Promote Your Patreon On Social Media
If you have a social media presence and you're not using it to promote your Patreon, you're doing it wrong. People who know you and are familiar with what you do are more likely to support you. This goes back to my first point regarding tapping your existing followers for support.
You might be a bit squeamish about annoying your social media followers with requests for crowdfunding support. Do it anyway! Otherwise, you're effectively leaving money on the table. Plus, if your campaign is unique or unusual enough, it might just go viral, thus getting you all the more attention — and more attention leads to more patron moolah!
7. Be Mindful Of Shipping Costs When Offering Rewards
It's great to offer cool rewards, but if you're not careful about who you're offering physical rewards to, you could end up blowing your budget on shipping costs. This is particularly true if you have lots of overseas backers.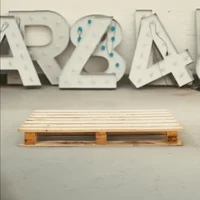 Make sure that the rewards you offer at lower levels of support are either digital in nature or are the sort of thing that can be sent in a simple envelope. If you're sending packages overseas to people who support you at $5/month, you may well find yourself in deep doo-doo.
8. Create Continuously
This one may be a bit obvious, but it's true — particularly if your Patreon campaign offers per-month subscriptions. If your content releases are few and far between, patrons are going to realize they're not getting much bang for their buck.
If you're focused on offering major works a few times a year, platforms like Kickstarter and Indiegogo are probably better suited to you. Patreon's crowdfunding model requires that you continuously release bits of content on a regular basis. If you're building up to publishing a novel or something along those lines, you can always launch a Kickstarter/Indiegogo campaign and run it alongside your Patreon campaign.
9. Keep Creating Things For Non-Patrons
If you're earning Patreon money for your work, that's great. Just don't make all your content exclusive to patrons. You want to continue to grow your casual audience and spread awareness of your work in order to expand the pool of people inclined to become a patron of yours in the future, and you can't do that if you put everything behind the paywall.
Freebies make for good patron-bait. Give people just enough to leave them wanting more.
10. Send Patrons Personalized Messages (Particularly When Starting Out)
It always helps your cause to make your patrons feel loved and wanted, and while it may not be possible to send personalized thank-you messages to your every patron once you've hit it big, it's definitely worth doing when you're starting out. Patrons may feel like they're taking a chance on you in your early days, so why not go the extra mile to thank them for having faith in you?
Show patrons some extra TLC when you're starting out, and they'll be more likely to stick with you. It's just common sense.
Final Thoughts
It would be nice if good content sold itself. Unfortunately, with Patreon, just as in meatspace, this just isn't how things work. You've got to be methodical and strategic when devising your Patreon campaign if you want to draw significant funding. Most people don't have the disposable income to support every creator they like just out of the goodness of their hearts. You have to make your patrons feel emotionally invested in your success while simultaneously offering them tangible benefits in exchange for their patronage.
Remember, your followers don't owe you anything. They're struggling too! However, if you can enrich their lives with engaging content while making them feel as though they have a stake in your success, your Patreon campaign can be a winning proposition for everybody.
""