No matter how good you are at planning, it's impossible to prepare for every possible emergency that may affect your business. Acts of God like hurricanes, floods, and fires aside, invoice payments might be late. You may have experienced a fluke sales slump. Or maybe you just need to restock before a big event next week to maximize your sales.
You've already shaken out your pants for loose change, so now what do you do? Where do you look for an emergency business loan?
Read on and we'll try to help you out. Here are seven ways to get business funding fast.
1. Get A Short-Term Loan
If it has been a while since you last looked for financing, you're probably imagining long, drawn-out loan applications with high credit restrictions.
Those traditionally-structured loans still exist–and tend to have excellent rates–but they're not much help when you need money fast. An easier way for most businesses to get a lump sum of cash quickly is to get a short-term loan.
Short-term loans usually last less than a year, feature simplified (and usually online) applications, and can get cash into your account within 24 to 72 hours. Most of them don't even require collateral in the traditional sense.
So what's the catch? Well, you'll probably be going through an alternative lender. That means higher rates and fewer regulatory protections than you'd find with a bank.
Because the repayment schedule is accelerated, these loans charge a flat fee instead of instead of interest. This fee is a percentage of the amount you borrowed ($10,000 x 20% = $2,000, so you'll be on the hook for $12,000). You'll also be paying it back much more quickly. Repayment intervals are weekly or even daily, with fixed payments automatically withdrawn from your business bank account.
Think a short-term loan is right for you? Check out the following short-term lenders:
| Lender | Borrowing Amount | Min Credit Score | Time To Funding | Next Steps |
| --- | --- | --- | --- | --- |
| | $2K – $5M | 550 | 1-2 Days | Apply Now |
| | $5K – $500K | 550 | 1-3 Days | Apply Now |
| | $5K – $500K | 500 | 2-5 Days | Apply Now |
| | $5K – $250K | 500 | 2-5 Days | Apply Now |
2. Get A Merchant Cash Advance
I know we're technically talking about "loans," but if you need money quickly, you're probably not that concerned with semantics. For the pedantic, a merchant cash advance (MCA) is the purchase of your future credit/debit card sales. So you're technically selling something, not taking on debt. Confusing, right?
An MCA fulfills a similar niche to a short-term loan and shares a few characteristics with it. MCAs also feature simplified applications and qualifications; they're even less governed by financial regulations than short-term loans. You'll also usually have your money in a day or two. MCAs and short-term loans even share a flat fee approach, where the amount you owe is the amount you "borrowed" plus a percentage of that amount ($10,000 x 20% = $2,000, for a total of $12,000).
But wait, didn't I say the MCA company was actually buying a percentage of your future receivables? How does that work? Rather than making payments, the MCA company will collect a percentage of your daily credit- and debt-based sales until they've collected the lump sum they gave you, plus their flat fee. Because your sales may vary from day to day, MCAs don't have exact term lengths. If your sales are good, you'll pay the debt off more quickly; if they're poor, it will take longer to pay off.
Be aware, however, that MCAs are one of the most expensive ways to borrow money.
Want to explore your options? Check out the following providers of merchant cash advances:
| Lender | Borrowing Amount | Min Credit Score | Time To Funding | Next Steps |
| --- | --- | --- | --- | --- |
| | $2K – $5M | 550 | 1-2 Days | Apply Now |
| | $5K – $500K | 550 | 1-3 Days | Apply Now |
| | $5K – $500K | 500 | 2-5 Days | Apply Now |
| | $5K – $250K | 500 | 2-5 Days | Apply Now |
3. Get An Express Bank Loan
What's an express loan? The definition varies by lender, but in general, this is an option offered by many traditional banks. Thanks, in part, to pressure from alternative lenders, banks have made efforts to speed up the application processes of some of their products. If you need a small amount of money relatively quickly, it may be the way to go.
These loans typically aren't short-term loans, but medium-term installment loans. That means monthly payments and interest accruing over time.
Compared to short-term loans, express loans will often have better rates but aren't as easy to qualify for. Depending on the bank, the speed with which you can get funding may be competitive with those of alternative lenders, while others might be a little bit slower. Note that SBA Express loans, while quicker than other SBA loans, probably aren't going to be fast enough to cover an emergency expense. On the other hand, if your emergency is the result of a regional disaster, you may want to check out SBA disaster loans.
4. Get An Installment Loan From An Alternative Lender
Wait, aren't installment loans–express loans notwithstanding–too slow to be much help in an emergency?
Alternative lenders don't only deal in short-term loans and merchant cash advances. Some offer products that more closely resemble traditional installment loans. These loans feature longer-terms and regular monthly (sometimes weekly) payments.
Installment loans, even those from alternative lenders, don't necessarily promise the 24-48 hour turnarounds that are common with short-term loans and merchant cash advances. Some do, however. And even the ones that don't may still be fast enough to help resolve your emergency.
These alternative lenders offer loan products that might work for your situation:
| Lender | Borrowing Amount | Term | Interest/Factor Rate | Req. Time in Business | Min. Credit Score | Next Steps |
| --- | --- | --- | --- | --- | --- | --- |
| | $5K – $500K | 3 – 36 months | x1.003 – x1.04/mo | 12 months | 500 | Apply Now |
| | $5K – $500K | 13 – 52 weeks | x1.029 – x1.1872 | 9 months | 550 | Apply Now |
| | $2K – $5M | Varies | As low as 2% | 6 months | 550 | Apply Now |
| | $20K – $500K | 1 – 4 years | 7.99% – 29.99% APR | 2 years | 660 | Apply Now |
5. Use A Business Credit Card
Another way to handle emergency expenses is to have lines of credit in place ahead of time. The easiest to use are probably business credit cards.
Business credit cards can be a convenient way to pay for emergencies, provided the emergency costs are on the smaller side and can be paid with plastic. A balance that sits on your card month after month will quickly become more expensive than a loan. On the other hand, if you're able to pay your business credit card off in full within your grace period (usually 20-25 days after you make the purchase), you won't owe any interest at all. Better yet, you can take advantage of the rewards programs most of these cards offered.
Avoid taking out a cash advance with your credit card, though, as the fees and interest rates on those transactions make them a very expensive way to bail your business out.
Looking for a business credit card? Chase Bank offers some of the best options for small business:
Card
Card Name
Annual Fee
Introductory Rate
Rewards
Next Steps

Chase Ink Business Preferred℠

$95
None

3 points per $1 on travel, shipping, internet/cable/phone, and internet advertising (max $150,000 per year)
1 point per $1 on all other purchases

Apply Now

Chase Ink Business Cash℠

$0
0% APR for the first 12 months

5% cash back on internet/phone/cable and purchases at office supply stores (max $25,000 per year)
2% cash back at restaurants and gas stations (max $25,000 per year)
1% cash back on all other purchases

Apply Now

Chase Ink Business Unlimited℠

$0
0% APR for the first 12 months

1.5% cash back on all purchases

Apply Now
6. Set Up A Line Of Credit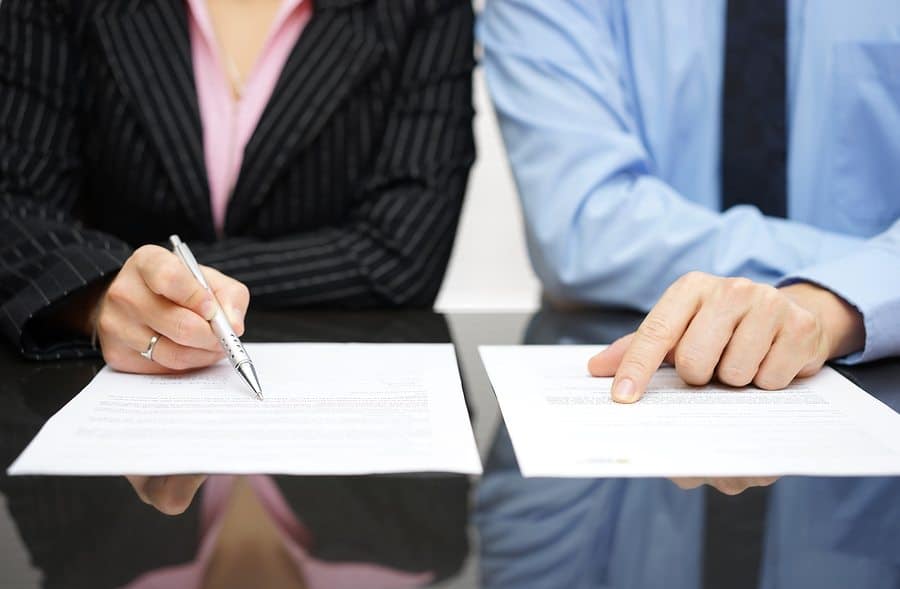 Business credit cards aren't the only way to set up an "insurance policy" against unplanned expenses. In fact, they may not even be the best way, especially if you encounter expenses you can't easily pay for with a card.
Banks and some alternative lenders offer business lines of credit. A revolving line of credit is a lot like a credit card (technically a credit card is a revolving line of credit, but not all revolving lines of credit are credit cards. Make sense?). Your lender will approve your business for a certain amount of credit, for a certain period of time, typically a year. During that time, you can draw upon your line of credit in any increments you want so long as the total amount you've drawn doesn't exceed your credit limit. You only make payments and owe interest on the amount of credit you're using. As you pay off your balance, that credit becomes available to use again. A non-revolving line of credit works the same way, except that once you use your credit, it does not become available again after you pay it off.
Some lines of credit are easier to use than others. Depending on your lender, you may have to pay a draw fee each time you withdraw cash. Some lenders charge annual, or even monthly, fees to maintain your line of credit. It's not uncommon for banks to link a line of credit to a Visa or Mastercard, allowing you to use it almost exactly like a credit card. Some lenders may let you write checks against your line, while others will necessitate a cash transfer from your line to, say, a checking account.
The following lenders offer lines of credit to businesses at reasonable rates:
| Lender | Borrowing Amount | Draw Term | Draw Fee | APR | Next Steps |
| --- | --- | --- | --- | --- | --- |
| | $6K – $100K | 6 months | None | Starts at 13.99% | Apply Now |
| | $2K – $5M | Varies | Varies | Varies | Apply Now |
| | $5K – $5M | 6 months | 1.50% per draw | 21% – 65% | Apply Now |
| | $1K – $100K | 12 weeks | None | 12% – 54% | Apply Now |
7. Use Invoice Factoring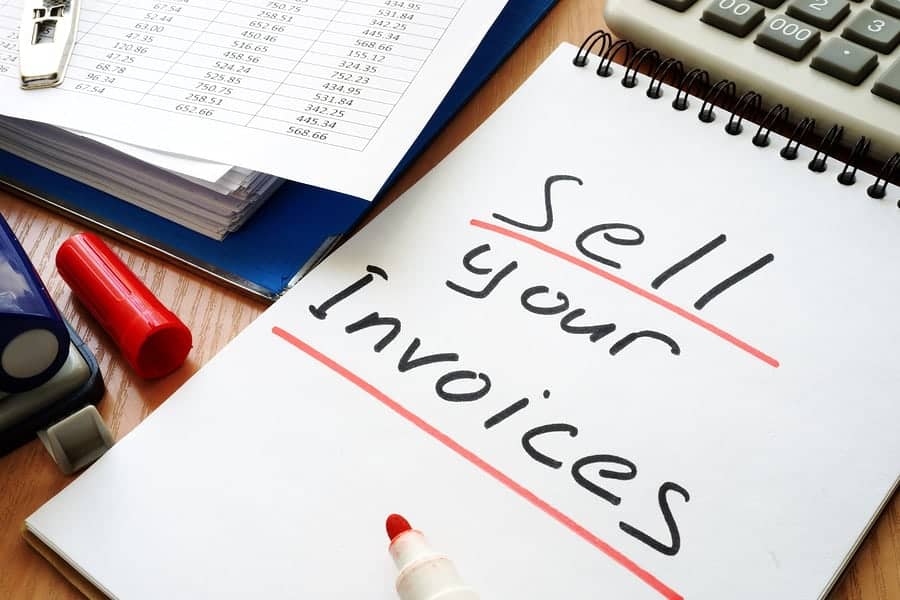 Do what now? A quick and unorthodox way to get emergency financing without putting yourself at too much risk is invoice factoring. Factoring companies will purchase your unpaid invoices for around 80 percent of their face value, minus a small fee. It's essentially getting an advance on your invoices by signing them over to a third party.
What about the remaining 20 percent? The factoring company will pay you that balance when the invoice is paid by your customer.
The catch is that you'll need to have unpaid invoices in hand for invoice factoring to be of any use to you.
If you think invoice factoring might be the right choice for your business emergency, we recommend starting with a reputable company like BlueVine.
Get Started With BlueVine
Final Thoughts
It's easier than ever to get emergency funding for your business. The trick is making sure you get it on the schedule you need, at a rate you can afford.
Not sure where to start looking?
We can help you out.
| Loan Type | What Is It? | Typical Time To Funding |
| --- | --- | --- |
| Short-Term Business Loans | Loans disbursed in one lump sum and repaid in periodic, fixed installments. Fees for borrowing are determined by a factor rate. | 2 – 5 days |
| Online Lines of Credit | Credit lines from which the business can draw funds at any time, without going through an application process. | 2 – 7 days for the initial application; 1 – 2 days for funds when the credit line is secured |
| Invoice Financing | Financing in which the business's unpaid invoices are leveraged to access business funds. | 2 – 5 days |
| Bridge Loans | Fast business loans used to fulfill funding needs until slower financing comes in. | 2 – 7 days |
| Traditional Installment Loans | Loans disbursed in one lump sum and repaid in periodic, fixed installments. Borrowing fees are determined by an interest rate. | 1 – 3 weeks |
| Business Credit Cards | Credit lines for everyday business expenses. | About 7 days |
| SBA Disaster Loans | Loans offered by the SBA to businesses that have been affected by a disaster. | 7 – 21 days |
The post Emergency Business Loans: 7 Ways To Get Business Funding Fast appeared first on Merchant Maverick.
""