Imagine this scenario: You're a business owner. You've been in business for a year or two, and your business is thriving. Until this point, you've not taken out a loan. However, your growing business is at a point where it needs extra capital. Maybe it's time to hire new employees, purchase equipment, or relocate to a larger building.
Now, picture this: You're ambitious, you have a solid business plan, and you're ready to launch your business. You need capital to fund your startup costs, but banks won't even give your business plan a second glance.
Do either of these situations sound familiar? Business loans are notoriously difficult to receive. In addition to a high personal credit score, your business must have a solid credit score, your annual revenue must hit a certain threshold, and most loans require a time in business of at least two years.
If you don't meet these requirements, what do you do? Do you have any funding options? Are you stuck with business loans that cost an arm and a leg after high interest and fees? Do you wait months — or years — until you can qualify?
Actually, there's a better solution. If you have at least a fair credit score, you can apply for a low interest personal loan that can be used to fund your startup, cover your operating expenses, or pay for your expansion.
Ready to learn more? Read on to find out more about personal loans, what you need to qualify, and our picks for the best loans for your credit score.
| Lender | Rate | Required Credit Score | Next Steps |
| --- | --- | --- | --- |
| | 8.16% – 35.99% APR | 620 | Check Your Rate |
| | 6.95% – 35.99% APR | 640 | Check Your Rate |
| | 15.49% – 35.99% APR | 600 | Check Your Rate |
| | 9.95% – 35.99% APR | 580 | Compare Rates |
| | 6.99% – 24.99% APR | 660 | Compare Rates |
| | 6.95% – 35.89% APR | 600 | Compare Rates |
| | 6.26% – 14.87% APR | 660 | Compare Rates |
What Is A Personal Loan?
When you receive a personal loan, a bank, credit union, or online lender will provide you with a lump sum of money. The total borrowing amount is based on the amount you request, your credit score and history, and your ability to pay back the loan. You may qualify for an unsecured loan, which is not backed with collateral. If you have a low credit score or request a high borrowing amount, you may receive a secured loan that is backed by collateral,  an asset of value used to guarantee the loan.
In addition to the amount you borrow, fees and the interest charged by the lender will be added onto the loan. You'll then repay the loan, plus interest and fees, over a set period of time (typically 2 years or longer). The loan is paid back in installments until the balance, fees, and interest have been repaid.
Personal loans can be used for a variety of purposes. Some borrowers may use the loan to consolidate debt, pay off credit cards or high-interest loans, cover an emergency expense, or for other personal financial needs. However, personal loans can also be used for startup costs and small business expenses.
Receiving an affordable business loan can be extremely difficult. Lenders review your business credit score, personal credit score, time in business, and annual revenues. If you've only been in business for a short time or you haven't yet built a business credit history, your options may be limited  — and expensive.
However, if you have a solid credit score, you can receive an affordable personal loan with great rates and terms. Your personal loan can be used to pay startup costs, purchase equipment, hire new employees, or for working capital.
Personal loans are based on your personal credit score, credit history, and income. Your business will not be a consideration for approval, so taking out a personal loan could be a smart financial move if you face challenges that make it difficult to receive a small business loan.
It is important to remember that not all personal loans can be used for business expenses. If you plan to use a personal loan for business purposes, make sure that the lender has not placed limitations prohibiting loan proceeds to be used for this purpose. The recommended options in this article can all be used for business purposes.
Typical Interest Rates & Fees
When you receive a personal loan, you not only pay back the amount that you've borrowed, but you also pay interest to the lender. Banks, credit unions, and other lenders want to work with low-risk borrowers. These lenders evaluate multiple factors to determine the risk level of each loan applicant.
A low-risk borrower would be someone with a high credit score, a solid credit history free of major blemishes, an annual income large enough to cover the cost of the loan, and a low debt-to-income ratio. A high-risk borrower would be an applicant with a low credit score, a spotty credit history, income challenges, and a high DTI.
Being a high-risk borrower comes at a price, in the form of interest. If a high-risk borrower is approved for a loan, the interest rate will be much higher – think 30% or more for personal loans. On the other hand, if you're a low-risk borrower, you'll receive a lower interest rate, which means a lower overall cost of your loan.
Borrowers with excellent credit scores can expect to receive an interest rate of around 6%. Based on your creditworthiness and the interest rates of your lender, this number may rise.
That's why it's so important to shop around for options. Many lenders offer a prequalification tool that you can use before applying for your loan. This will give you an idea of whether you're approved and how much you can expect to pay. We'll discuss this in more detail later in this article.
Another step you can take before you apply for a personal loan is to find out your credit score. There are multiple websites that allow you to access your credit score at no cost. Pull your score, look over your report, and make sure you have a good understanding of your credit history. If you have some credit challenges, you can take a few easy steps to boost your score before applying if you want to receive the best interest rates. While there are loan options available for borrowers with fair or poor credit, you may pay hundreds (or even thousands) more for your loan than a low-risk borrower.
Other costs may include fees charged by the lender. Some loans, such as Discover Personal Loans, come with no additional fees. However, other options may include fees such as:
Origination Fees
Application Fees
Late Payment Fees
Credit Insurance Fees
Prepayment Fees
Lenders are required to disclose all fees associated with their financial products, so make sure that you review all paperwork and fee schedules carefully to ensure you're getting the most affordable option.
The Best Loans For Excellent Credit
Discover Personal Loans
Review

Compare

Borrower requirements (click to expand)

Hide
Discover has moved beyond just credit cards to provide qualified borrowers with affordable personal loans. With Discover, you can receive between $2,500 and $35,000 with fixed rates of 6.99% to 24.99% based on creditworthiness. Repayment terms of 36, 48, 60, 72, and 84 months are available so you can build a loan that best fits your financial needs.
One of the biggest benefits of Discover Personal Loans is that there are no origination fees. In fact, if you pay your loan on time each month, there are no additional fees. With Discover, you can receive a same-day decision, although approvals for some borrowers may take additional time. If you decide that you don't want to take the loan after acceptance, you can return all funds within 30 days without having to pay any interest.
To qualify for a loan, you must be at least 18 years old and a U.S. citizen or permanent resident. A minimum household income of $25,000 is required. Applicants must have a credit score of 660; however, the average credit score of borrowers of a Discover personal loan is reported as 750.
SoFi
Review

Compare

Borrower requirements (click to expand)

Hide
SoFi is a popular lender for personal loans because of its high borrowing limits. You can apply for a loan between $5,000 and $100,000 through SoFi. The fixed rate APR range is between 6.99% and 14.99%. There are no origination fees, prepayment penalties, late fees, or hidden fees with a SoFi loan. Repayment terms are between 3 and 7 years.
To qualify for a SoFi personal loan, you must live in a state serviced by the lender. You must be employed, have sufficient income, or have an offer for employment that begins within the next 90 days. While there is no hard cut-off for credit score requirements, borrowers must have a solid credit history with a credit score in the high 600s.
The Best Loans For Good Credit
Prosper
Review

Visit Site

Borrower requirements (click to expand)

Hide
With Prosper, you can apply for personal loans of between $2,000 and $40,000. Repayment terms are set at 3 or 5 years. APRs range between 6.95% and 35.99% and are based on creditworthiness of the borrower. Origination fees (between 2.41% and 5%) apply when accepting a Prosper loan.
To qualify for a Prosper loan, you must have a personal credit score of at least 640. Other credit requirements include a DTI below 50%, no bankruptcies within the last year, fewer than five inquiries over the last 6 months, and at least three open trades on your credit report. If you've borrowed from Prosper before, you must meet all of the previous conditions, as well as no previous charge-offs of Prosper loans. If you're a repeat borrower, you must not have been declined for a loan from Prosper within the last four months as a result of delinquency or returned payments on a Prosper loan.
The underwriting and loan verification process may take up to 7 business days. Once approved, funds are transferred to your bank account and should be received within 1 to 3 business days.
Upstart
Review

Visit Site

Borrower requirements (click to expand)

Hide
Upstart offers loans of $1,000 to $50,000. Interest rates are between 8.89% and 35.99% for qualified borrowers. Repayment terms are 3 years and 5 years. According to Upstart, 99% of approved applicants receive their funding in just one business day after accepting their loans. A one-time origination fee of 0% to 8% of the loan amount will be deducted from the loan before it is issued. There are no prepayment penalties if you choose to pay your loan off early.
What's unique about Upstart is that your credit score isn't the only factor used to approve your loan. This lender looks at your credit score, years of credit history, your education and area of study, and job history to determine if you qualify.
However, this lender still has credit requirements. All applicants must have a FICO or Vantage score of at least 620 to qualify, although Upstart will work with borrowers with limited credit histories. Credit reports should be free of bankruptcies, public records, and delinquent accounts. You must have fewer than 6 credit inquiries on your report within the last 6 months, although vehicle loans, mortgages, and student loans are exempt from this requirement. Upstart will also consider your debt-to-income ratio (DTI) before your loan is approved.
You can be prequalified with Upstart within minutes of submitting your application. The underwriting process generally takes 24 to 48 hours. Once you're approved, you should receive your loan proceeds within 2 business days.
Lending Club
Review

Compare

Borrower requirements (click to expand)

Hide
Through Lending Club, you can apply for personal loans between $1,000 and $40,000. Your loan can be repaid over 3 years or 5 years. Lending Club's APRs are between 6.95% and 35.89%. The annual interest rate and a one-time origination fee of 1% to 6% of the loan balance are included in the APR. There are no additional fees when you receive a Lending Club personal loan.
To qualify for a Lending Club personal loan, you must have a credit score of at least 600. As with other personal loans, a higher credit score yields a lower interest rate, APR, and overall cost of borrowing. The entire process from application to approval takes about 7 days, while funding may add an additional few days to the timeline.
The Best Loans For Fair Credit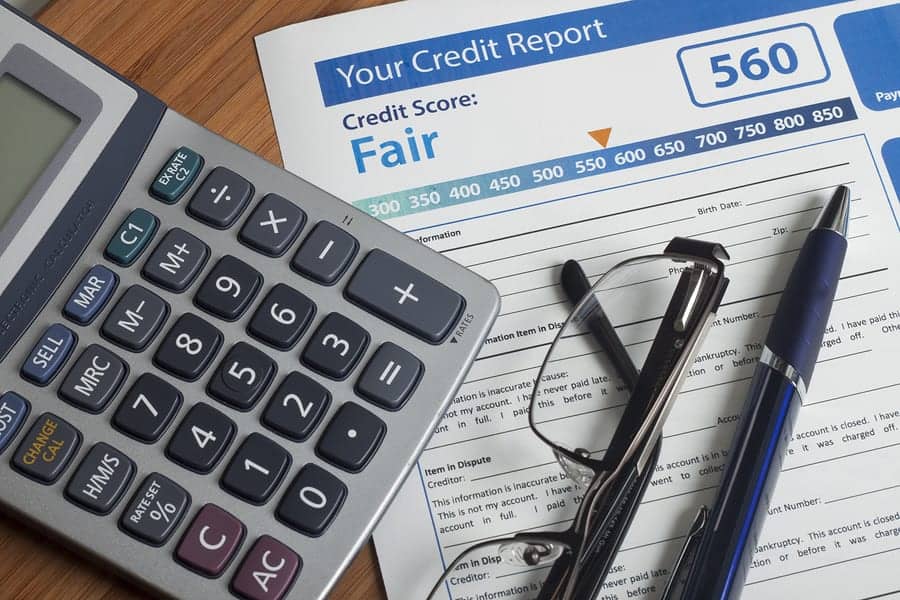 Lending Point
Review

Visit Site

Borrower requirements (click to expand)

Hide
Lending Point offers personal loans of $2,000 to $25,000. Interest rates are between 15.49% and 30%. Origination fees are between 0% and 6% when taking out a Lending Point personal loan.
While the interest rate may seem high, Lending Point loans are aimed at borrowers with fair credit scores. To qualify for a loan, all borrowers must have a credit score in the 600s. Borrowers must have a minimum annual income of $20,000. All borrowers must be located in one of the 34 states where Lending Point does business. Applicants in Washington, D.C. are also eligible to apply.
Lending Point loans can be approved immediately. Once approved, additional information and documentation are required for underwriting. In most cases, the underwriting process can be completed and the loan approved within hours. After approval, you may receive your funds in your bank account as soon as the next business day.
Avant
Review

Compare

Borrower requirements (click to expand)

Hide
Avant loans are available in amounts from $2,000 to $35,000, although limits vary by state. Term lengths are between 2 years and 5 years, with APRs of 9.95% to 36.99%. An administration fee of 0.95% to 4.75% is applied to your loan.
To qualify, you must have a minimum credit score of at least 580, although most borrowers have a credit score between 600 and 700. Avant loans are available to borrowers in all states except for Colorado, Iowa, Vermont, and West Virginia.
After applying for an Avant loan, you may receive an immediate loan offer. Verification, underwriting, and funding your loan takes only a few business days.
What You Need To Qualify For A Loan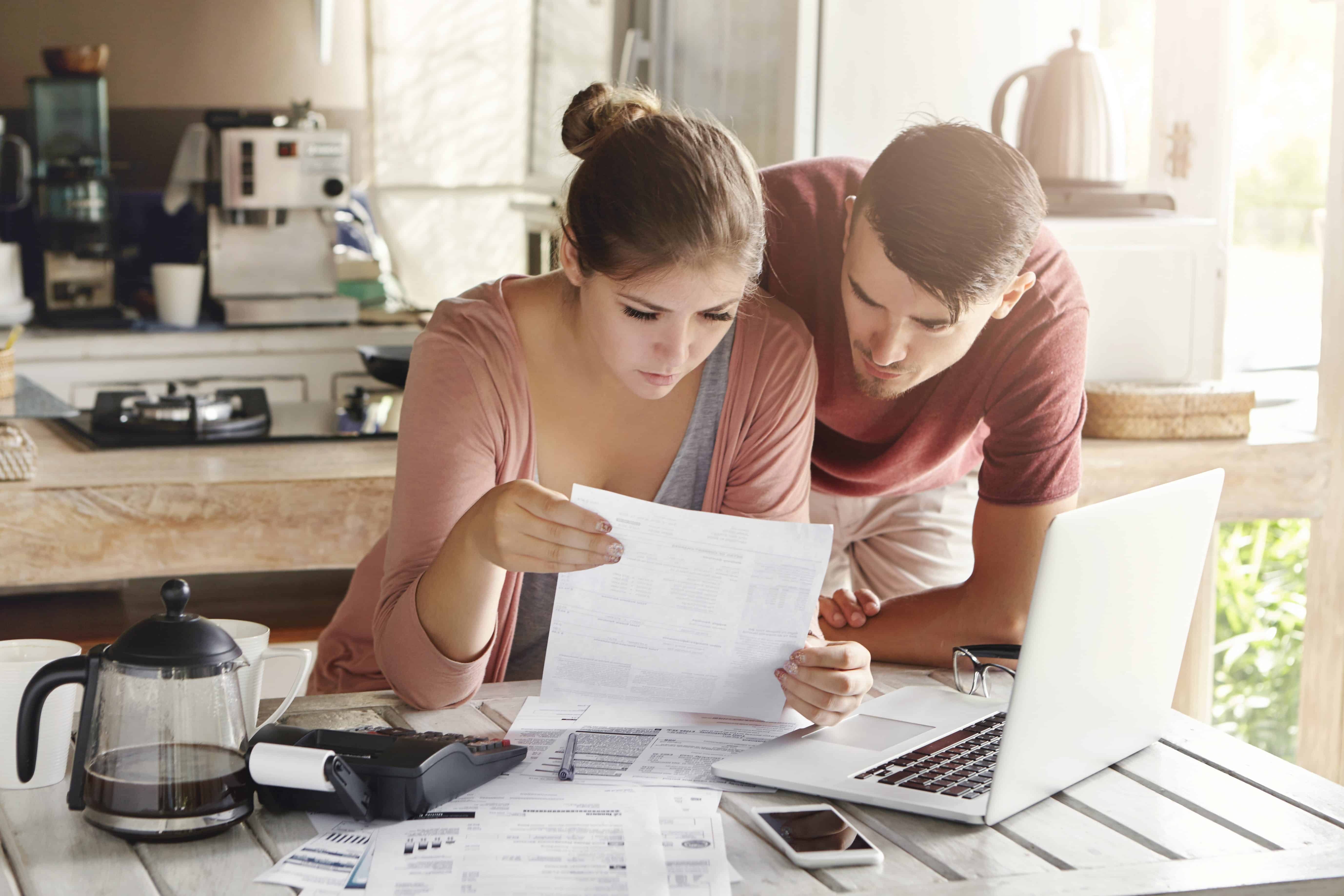 The great thing about all of the loan options discussed in this article is that you can receive them all from the comfort of your home or office. You don't have to spend hours in a bank with a huge folder full of documents. Instead, you'll be able to apply for your loan, complete the underwriting and verification process, and receive loan proceeds online.
The information and documentation needed to receive your loan vary by lender. For all the loans mentioned above, you must be a citizen or permanent resident of the U.S. All applicants must be at least 18 years old. You must reside in a state where your lender conducts business. You must also have verifiable income, although limits vary by lender. A checking account is also required for direct deposit of your funds.
No matter what lender you apply with, some basic personal information is always required. This includes your full legal name, date of birth, Social Security Number, and contact information. You will also need to provide information about your annual income and employment.
While this information may be sufficient to prequalify you for a loan, additional information and documentation are typically required during the underwriting process. Some of the most common requirements include:
Copy Of Driver's License
Personal Bank Statements
Personal Tax Returns
Personal Credit Score & Report
Proof Of Address: Lease agreement, voter registration, utility bill, etc.
How To Check Your Eligibility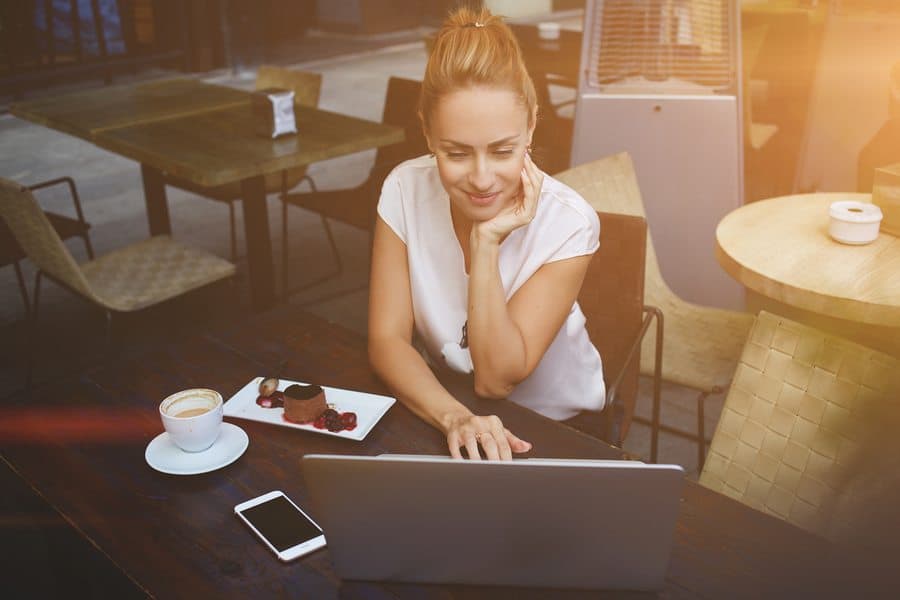 You're shopping around for lenders, and you're ready to make a commitment. Before you dive into the application process, first find out if you qualify for the loan. Lenders have made this easier than ever by offering ways to prequalify directly from their websites.
You should have an idea what types of loans you qualify for before even taking this step by reviewing your credit score and report. If your credit score is in the low 600s and a lender requires a score of 680 to qualify, you'll know to look at other lending options.
Once you've reviewed your score and report and have an understanding of a lender's requirements, you can fill out a prequalification form on each lender's website. On this form, you enter basic data such as your name, birthdate, and Social Security Number. You may also need to input the total loan amount you seek, as well as your annual income. Once you've submitted the form, you may receive an approval instantly and can proceed with the full application. In some cases, you may be declined for a loan, while other lenders may require additional information.
When you're shopping around for loans in this way, most lenders only perform a soft credit pull. Make sure this is the case each time you submit a prequalification form. Multiple hard inquiries can not only lower your credit score but can also disqualify you from receiving loans due to a high number of credit inquiries.
Once you've been prequalified, most lenders provide you with a tentative loan amount and interest rate. It may be wise to shop around to find the most affordable loan option, also taking into account any additional fees added to the cost of the loan. Once you've found the best option for your financial situation, proceed with applying for the loan.
Final Thoughts
Finding a loan for your small business can be tricky. But even when one lender shuts the door, there's probably another way in (even if it takes a little creativity). With a solid personal credit history, you can find an affordable loan option for your small business via a personal lender — if you take the time to research your options. Good luck and happy borrowing!
The post Low Interest Rate Loans: Top Options This Month appeared first on Merchant Maverick.
""